We mentioned in our Autumn news update that Neil has been recording a different tune on Highland Pipes each day as part of this challenge. We'd like to highlight a couple of places that we used recently for these recordings, which we think may be of interest.
On 5 October, we were delighted to be given the chance to go aboard the 'Govan' canal boat, which is one of two used for the charity Seagull Trust Cruises. The Trust began in 1978 as a means to get people with a disability out onto the waterways in Central Scotland, on specially adapted boats. The name 'Seagull' was used to reflect the idea of freedom from physical constraint. Now the Trust provides free canal cruises for anyone with special needs, and they operate with crews of trained volunteers. There are branches in Falkirk, Highland, Kirkintilloch and Ratho. We were assisted by John Sime and Ken Harrison. John's wife Marjory runs the Seagull Trust Cruises Bookshop in Falkirk, where Kathryn volunteers one day a week, and next door there's an Art Gallery and Craft Shop. All proceeds go to the Trust, which relies totally on donations and grants.
We were fortunate to have a cold but dry morning and Neil played pipes almost all the way along the Union canal from Bantaskine to the Falkirk Tunnel. The best bit was piping through the Tunnel, which is 200 years old and famed for Burke and Hare (the infamous bodysnatchers) having worked on it. The acoustics were phenomenal and Kathryn got off in the tunnel to film from the bank, as the boat emerged into the autumn sunshine, with Neil playing at the prow. We had great fun and were well looked after by John and Ken.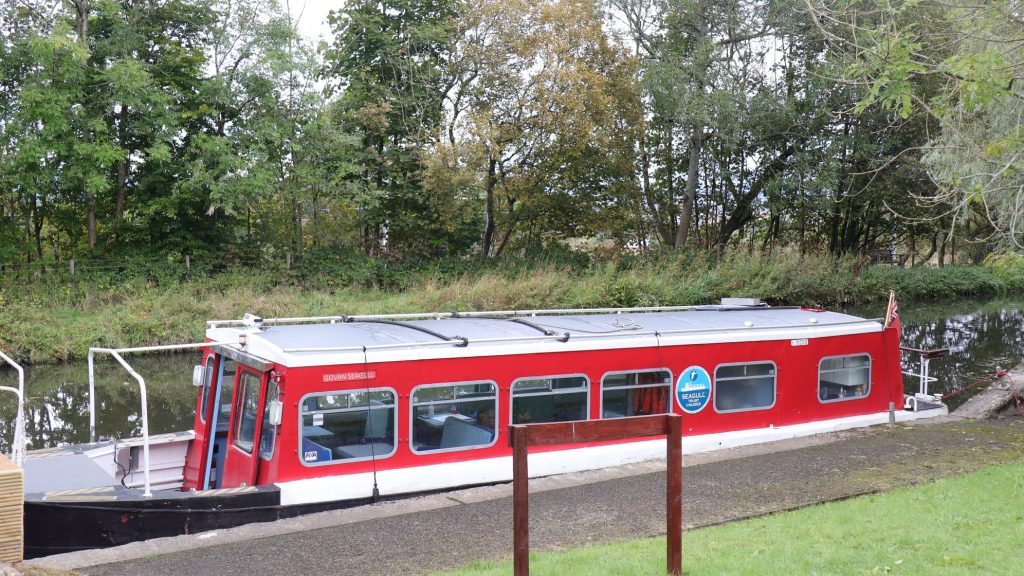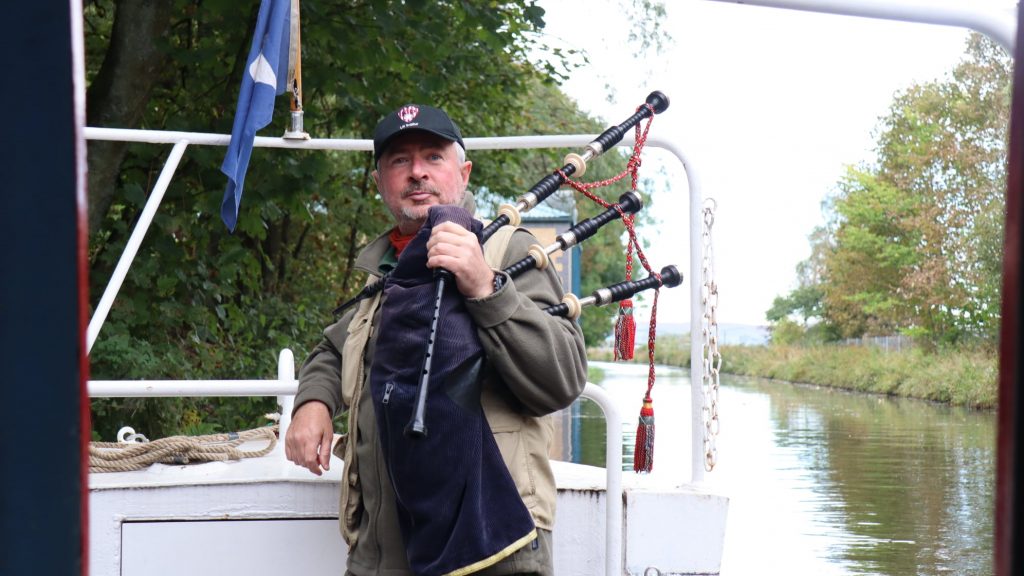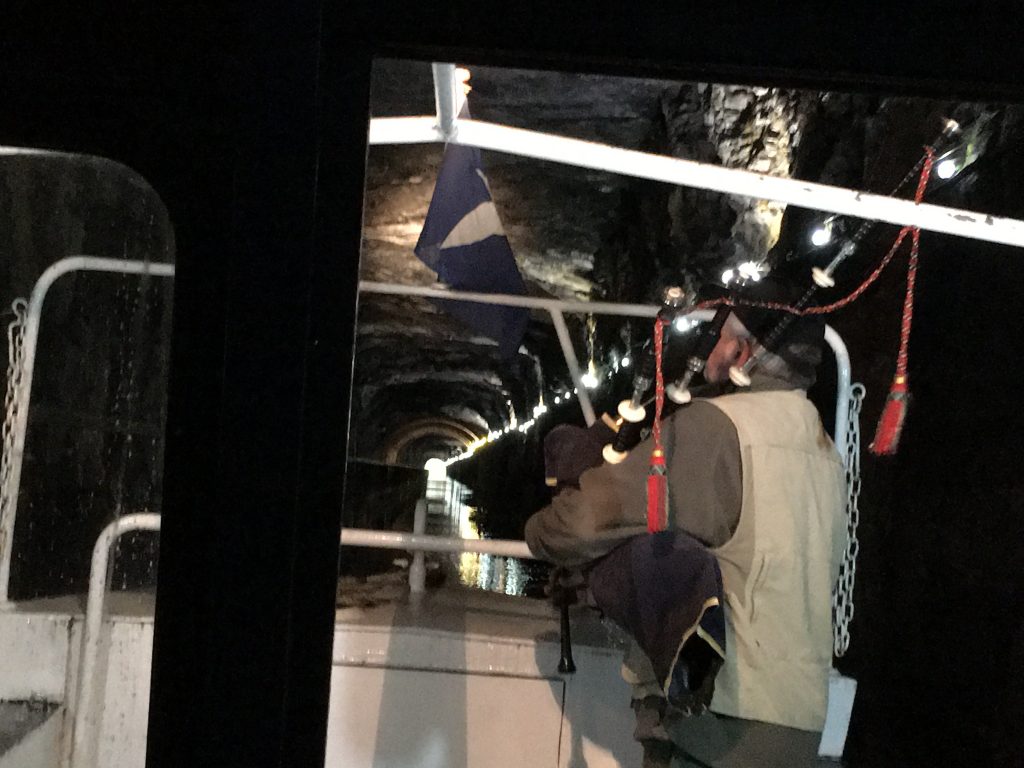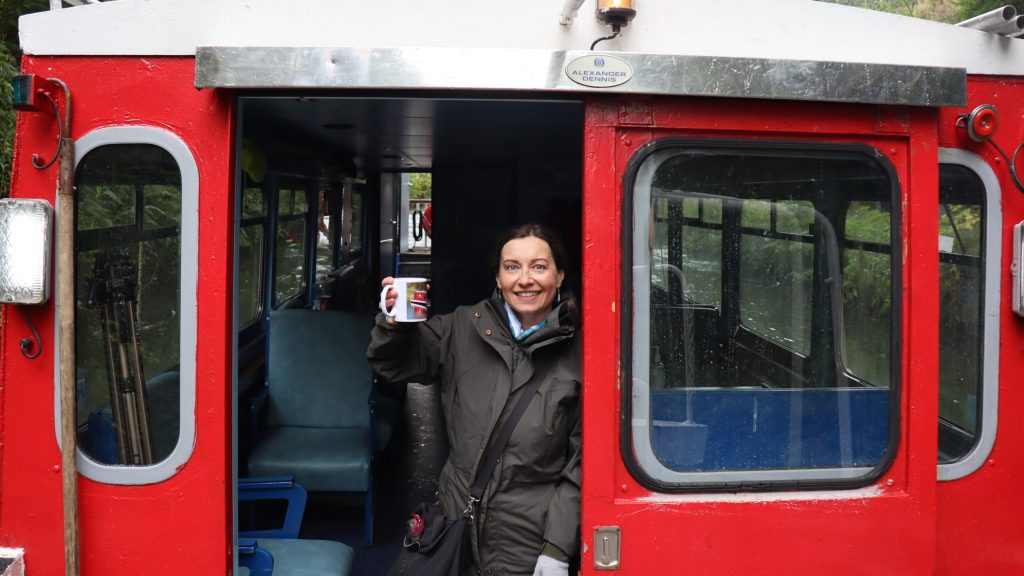 The second place we'd like to highlight is Bannockburn House, just outside Bannockburn itself, in Stirlingshire. The House is a 17th century mansion house with a very interesting history. Bonnie Prince Charlie used it as a base during the 1745 Jacobite Rebellion, planning both the Battle of Falkirk and the siege of Stirling Castle from there. He also recuperated from influenza at the House. It has survived largely unchanged, apart from an extension which was added in the Victorian era, and unfortunately there was fire damage after vandals broke in some years ago and set one of the rooms alight. The House is now publicly owned by the local community and there is an army of volunteers working to restore the building and the gardens. One of the volunteers is Robert Dennis, who hand makes replica flags from the 1745 rebellion. Some of his flags can be seen around the House. Robert kindly gave a bit of background about it on our recording for our YouTube channel. The House can be hired for weddings and other events and is a very atmospheric place. They have held art exhibitions there and will be holding a Christmas Fair, with other events planned for next year. Definitely worth a visit, you can arrange this by appointment or keep an eye on their Facebook page for news of open days.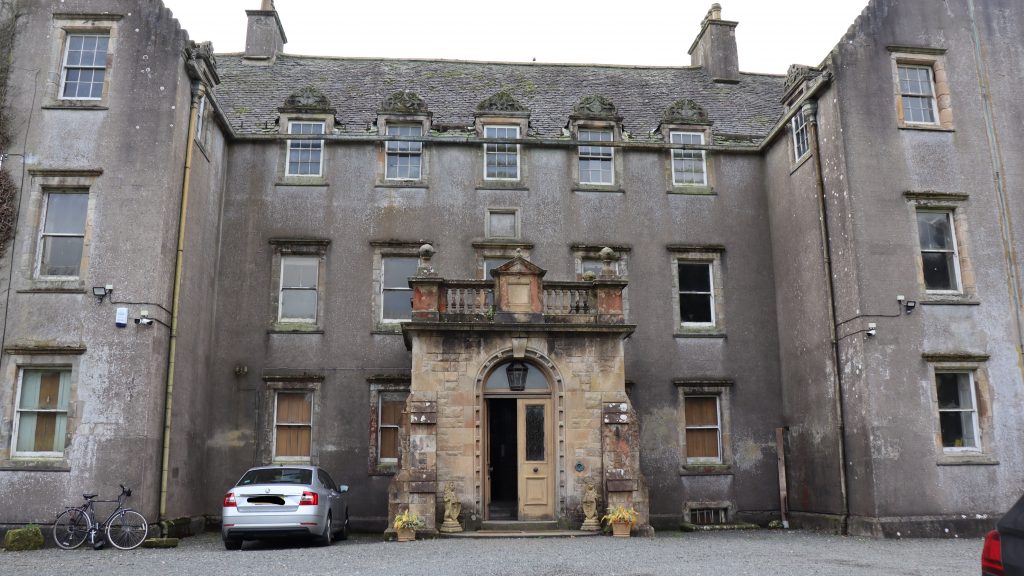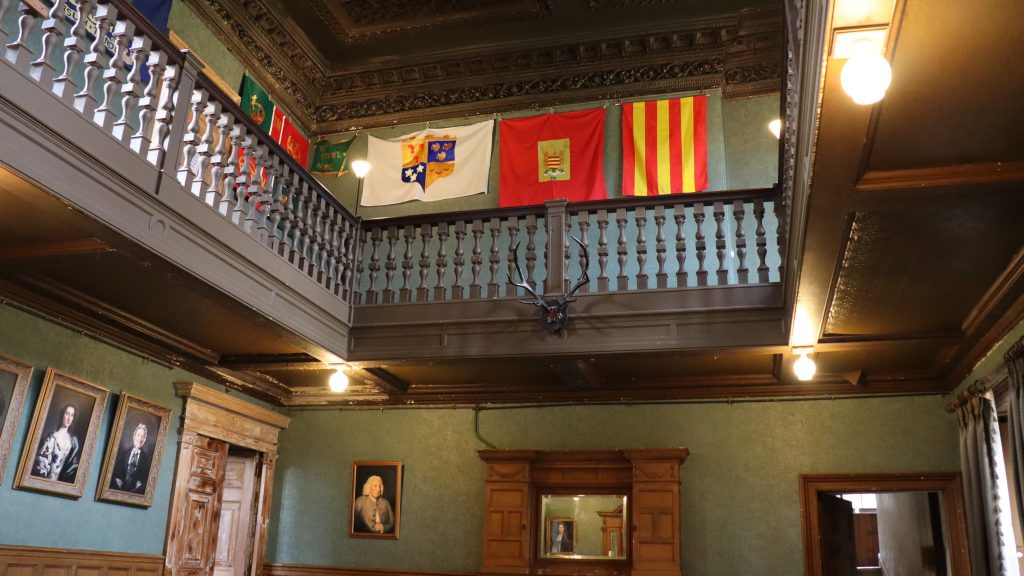 Some of the Flags of the '45 made by Robert Dennis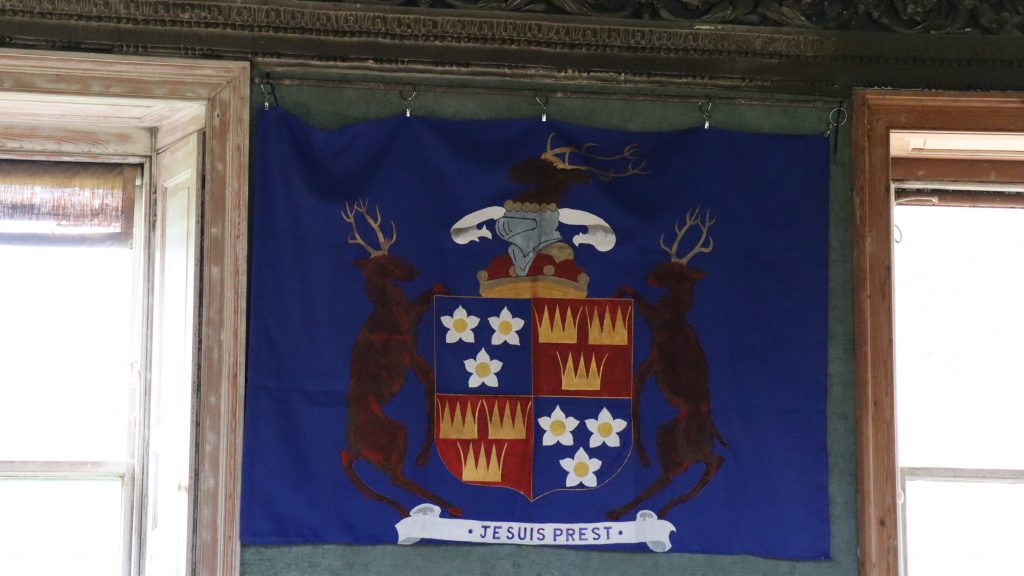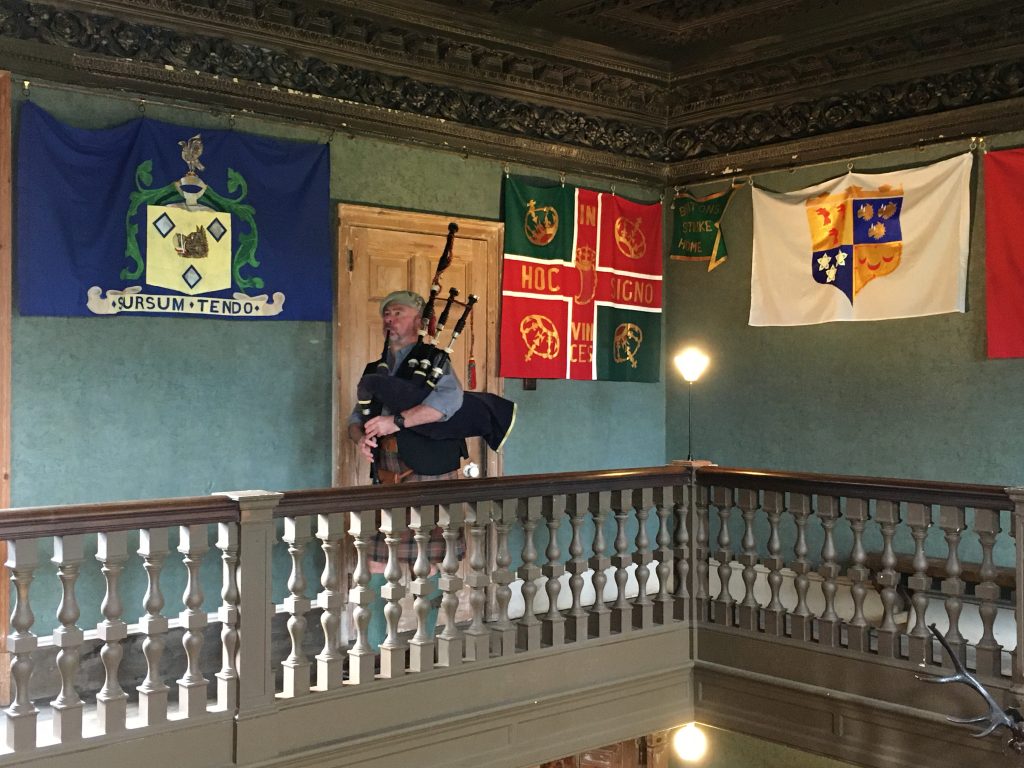 We hope you are enjoying this series of recordings – if you are, and haven't already done so, please consider subscribing to our YouTube channel ('Neil Clark – Falkirk Piping'). It's free to do, and once we have 10,000 subscribers we will be able to open an online store on the channel, so you will have the chance to purchase Falkirk Piping related merchandise! Many thanks to everyone who supports and encourages us in our endeavours.